Foam Log Primary Seal System
Mesa ETP Resilient Foam Log seals are designed as a primary seal for External Floating Roof Tanks (EFRT) and Internal Floating Roof Tanks (IFRT). The basic components of this seal system include Scuff-Band "Envelope," polyurethane Foam Log material and hold down bars. This liquid mounted Foam Log seal system greatly reduces VOC emissions. Mesa ETP Foam Log seals are highly abrasion resistant and compatible with a wide range of tank products.
Features
A. FULL-WRAP SCUFF-BAND "ENVELOPE"
The foam log seal is wrapped in our exclusive MesaThane 6036 urethane seal material; the material is supplied in a single continuous length to suit the tank circumference. The scuff band features a minimum 80% ratio of urethane material to reinforcement fabric to ensure exceptional abrasion resistance and is compatible with gasoline, crude oil (sour and sweet), fuel oil, jet fuel, diesel, MTBE and other stored products.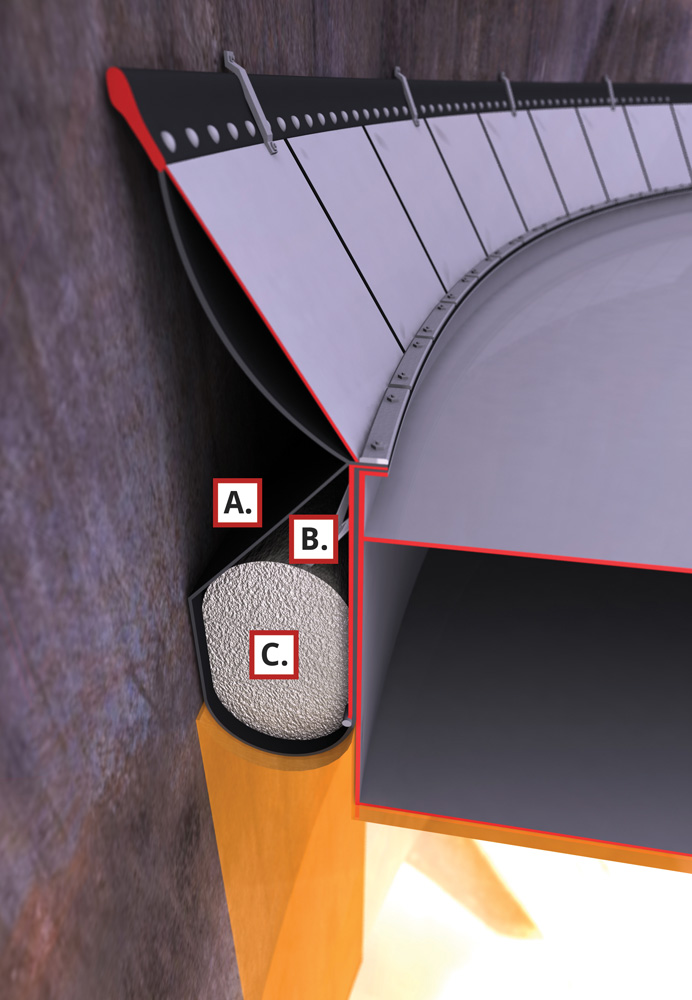 B. HOLD DOWN BARS
Galvanized bars keep Foam Logs in position within Scuff-Band
Upper bars are included when seal must be deeply immersed in stored product
C. MESAFOAM POLYURETHANE FOAM LOGS
Medium density Resilient Polyurethane Foam
Foam Log shapes include octagonal, delta, trapezoidal, hexagonal and square
Flexibility allows seal system to conform to irregularities in the tank shell
Talk to a Tank Expert